She Kills Because She Cares
Imagine if you lived in a world where you couldn't be racist, sexist, an uneducated bully or even a career criminal without being killed. That is at least part of the vision of The Killer Genius, the most elusive serial killer in human history. Her methods are diverse and her knowledge is unfathomable. Sometimes she kills up close, other times she can be miles away. No matter how she decides to kill, one thing is clear – if you're chosen, you're as good as gone.
Will the one cop she deems a worthy adversary be able to stop her, or will she tear New York and the world at large apart to achieve her version of a New World Order?
Nominated by The African American Literary Awards Show in the category of Best Mystery/Suspense Novel of 2016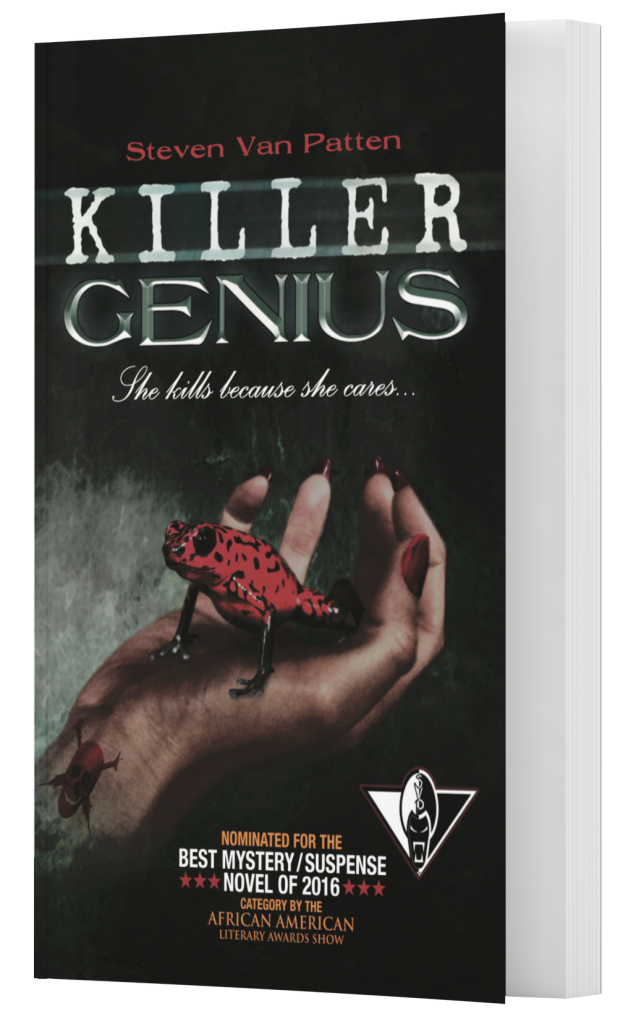 What Our Readers
Are Saying
Brookwater's curse is without a doubt the most complete and gripping novel I have read in a long time. It offers the excitement, mystery and sensuality Vampire readers seek; moments of true passion and love that romantics crave for; the witty humor that the sarcastic appreciate; all of this in a majestic flow writing and impressive detailed cultural facts.

This is a MUST read book!
Brookwater's Curse is a riveting, and truly fascinating journey into history from the 1800's during the slave trade to the present with a flare that is spellbinding to its readers. A story that must and should be read by and told to young and old alike. While reading the story of Christian, I was enraged, exhilarated, and enthralled with the turn of each page (to put it simply--I didn't want to put the book down).
Serial Killers, mob bosses and scum of the earth you better watch out because someone is checking that naughty list. Killer Genius 2 was the perfect follow up to SVP's brilliant Killer Genius (She Kills Because She Cares) with even more action, suspense & some tech-savvy surprises. Love, love, love it.